480
Villas available in our catalog
2300
Guests accomodated in all our villas
$200 Million
Anual revenue from all the villas for sale
Make your reservation for your vacation
Discover properties in this incredible corner of the world that everyone dreams of visiting.
All you need to do is a quick property search in luxury villas and homes on

Ibiza Rural Villas

, to securely book your next stay anywhere in Ibiza.
With over 500 bookable vacational rentals yearly and homes for sale, Ibiza Rural Villas connects property owners with travellers and buyers looking for something more than what traditional real estate companies offer.
We excel in a wide variety of property types for rent and options for sale. Whether you are travelling as a family, with friends, in a group or on your own. In our catalogue you will find the house that offers you the space and comfort you need, within your budget.
If you are looking to buy your property, we have all the experience you need to maximise your profits. If you are looking to sell your property, there is no team more experienced than ours to entrust this process to.
Selling your property can be a challenge
Sell without hustle
Selling your property in Ibiza can be one of the most important decisions you will ever make. We get that. It is not an esy thing to do.
You have to take many factors into account to make a fair offer, or you can end up losing a lot of money. And/or worse, fall into an endless list of things to do before selling your house.
It might become a total waste of time.
Advanced marketing strategy
We run multiple campaigns, with monthly ongoing online and social media management, as well as publications in print media.
Reaching the target audience
We use marketing strategies and create campaigns to reach different segments of a target audience potentially ready to consume our products and services.
Photography, Video and Home Staging
Access to professional photography, video and home staging service to improve and enhance the rental or sales potential of your home, allowing you to get the most out of your property.
Hear Experiences from Others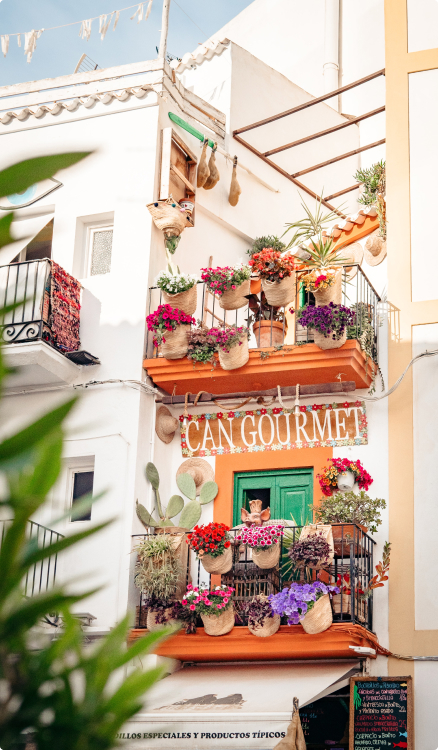 Lina Calad
Great location, great staff, everything was accurate in the posting. Beautiful property with everything you can possibly need and want.
Alejandro S.
HANDS DOWN BEST VACATION EVER!! Pictures really couldn't do this place justice. Everything is amazing. The location is perfect.
Sara Rollers
The views were insane, both sunrise & sunset. The staff was amazing. It was hard to say goodbye. All in all our stay was a 5/5. We wouldn't have changed anything!
Giovanni (Milan-IT)
The Villa is amazing, real Ibizenca and cool, the garden is the best part of the house, very quiet in the night and during the day. Hypatia and Selena are fantastic hosts, very attentive. I reccomentd it to those who want to stay in a quiet area but very close to Ibiza town.
Viginia, Belgium
Nice house in a very nice and quiet location. At the same time very close to the beach and several restaurants. The Agency was very helpful. Sign up for more stories about Ibiza
List your property today and sell it with us
We have everything you need to list your property. One of our objectives is to make your life easier.
Our individual and personalised service will give you the peace of mind of knowing that you are selling with guarantees.
We know that you have certain financial expectations and that you expect to obtain the maximum return. For this reason we have the professionals who can help you with the procedures, assuring you that they are dealt with quickly and efficiently. No matter how many steps are required.
It is fundamental for us that the client has confidence in our service and dedication. That way we can assure you that your satisfaction will be complete.
From Ibiza Rural Villas and on behalf of  the whole team:
Thank you for counting on us!